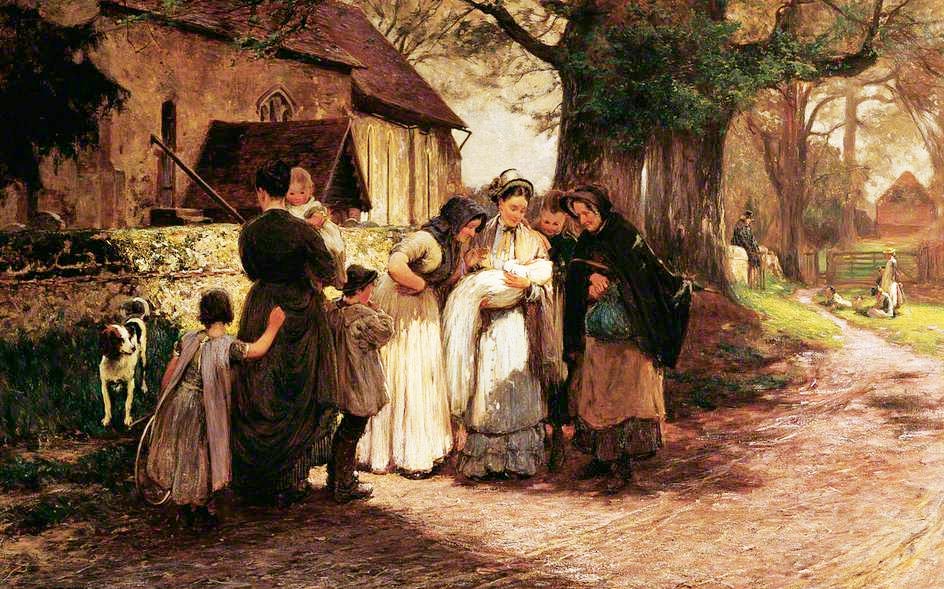 This webpage has been created to show how a painting named 'The Village Christening' by painter John White
had its painting location identified.

The BBC have a website dedicated to ARTS & CULTURE
and from this is a link to

YOUR PAINTINGS which is produced in partnership with the PCF (Public Catalogue Foundation) - The PCF has digitised the UK's national collection of oil paintings. Their on-going work is to make art in public collections more accessible.

I came across a lovely painting by John White named 'The Village Christening' and instinctively knew that this painting was of our village church in Shere, Surrey. There wasn't a lot of information about this painting other than the date of painting (1880), size and medium (Oil on canvas) and is part of The Hepworth Wakefield Collection. What excited me was this:

A chance to help identify the location of where the painting was painted back in 1880, 132 years ago. The link took me to the ART DETECTIVE page with a form asking "to tell us what you know about this painting".
IDENTIFICATION
Initial id was the distinctive steps up to door and the same configuration of windows. I took my camera, walked around the corner
and tried as best as I could to place the lens in the same postion that John White placed his easel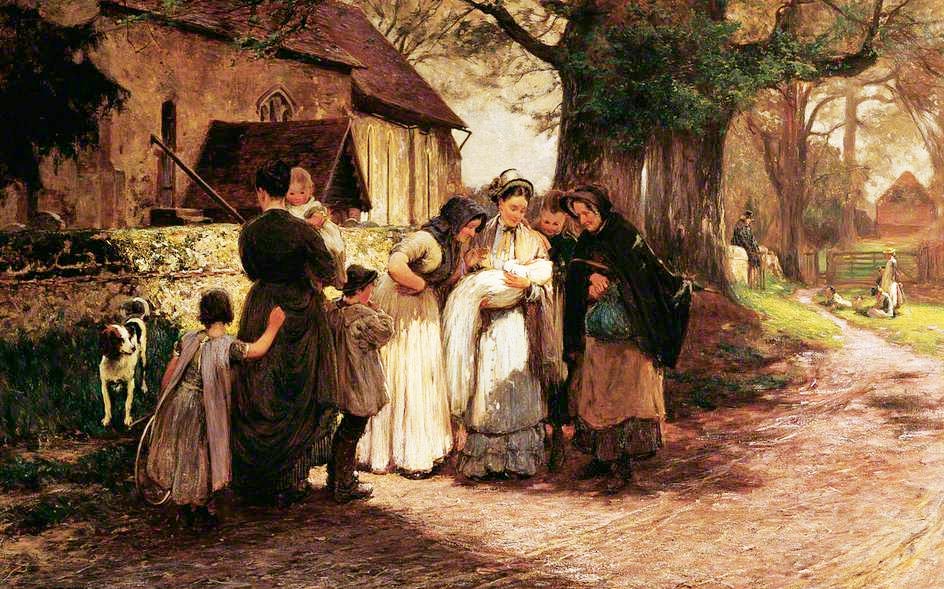 The Village Christening - 1881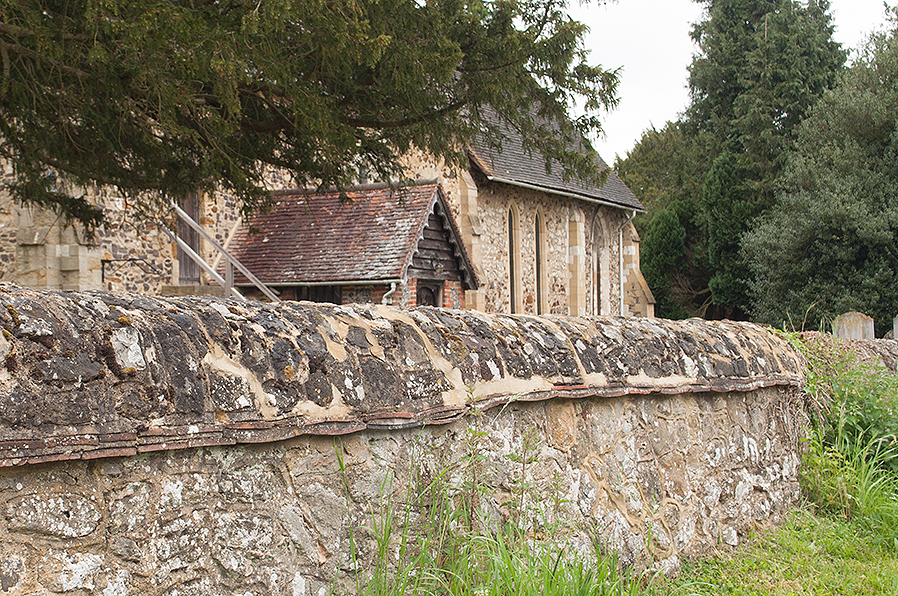 Tried to place the camera lens where John White placed his easel - 2013
The old oak tree has now come and gone - The distictive steps up to the door remain as does the tiled roofed entrance and stone wall.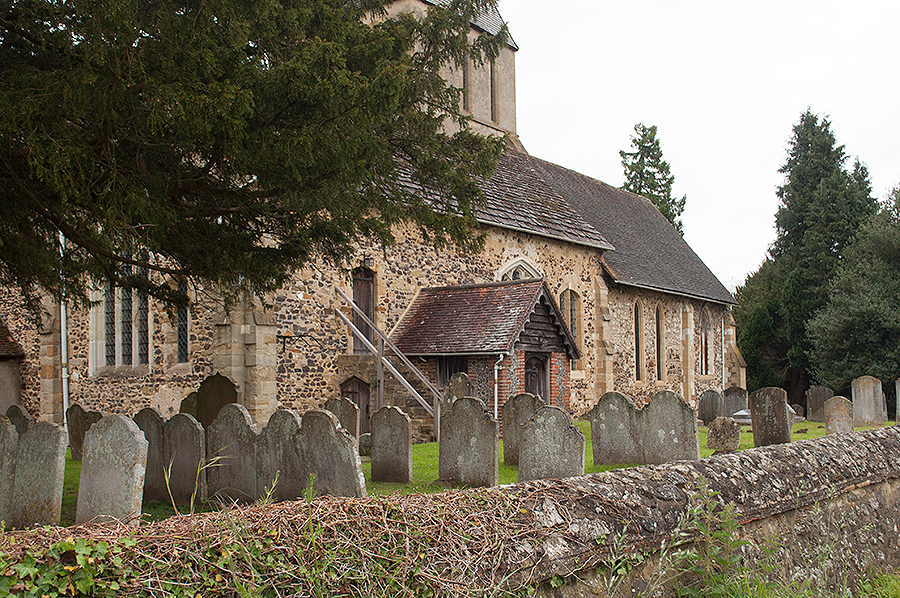 This slighly raised elevation (but the same angle) shows the configuration of windows above and to the right of the tiled porch
which was shielded in the photo above.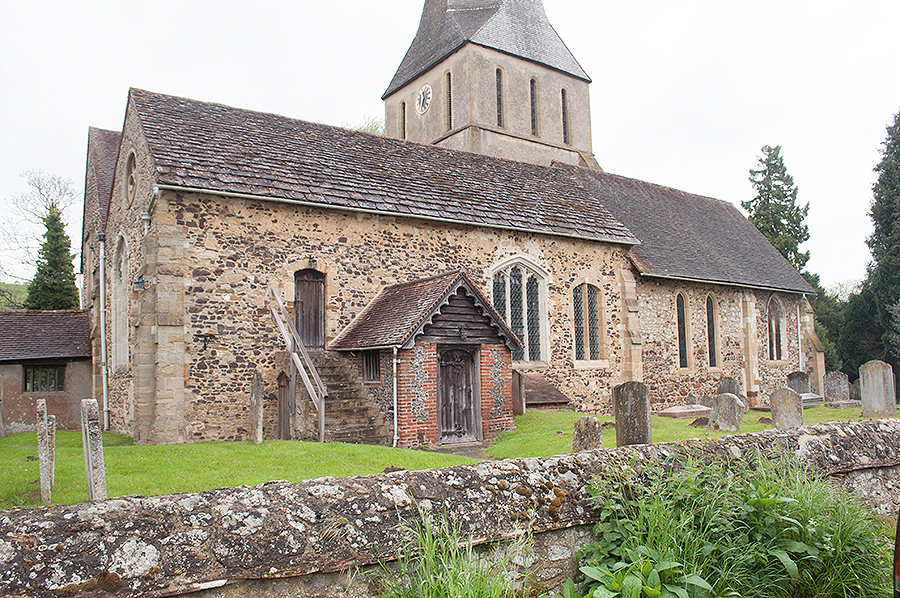 Here is St.James' Church with the camera moved over to the right - 2013
SUMMARY: Painting and Photograph compared






A VILLAGE WEDDING

Location: SHERE, SURREY
As painted by John White in 1881



St. James' Church, Shere

Camera Lens in the same position
as John Whites easel


Painting and Photograph - Selectively Superimposed

Photo-retouching and current day photography by Tristan Greatrex